Water Well Decommissioning
Water well decommissioning is often overlooked yet imperative for land to function optimally. Old wells that are nolonger in use can pose a serious threat to uncontaminated ground water by allowing surface contaminants to 'seep in'.
Some examples of potential contamination sources are incorrectly configured septic systems, dead cattle or wild life, fungal spores or excessive use of farm chemicals. We can assist with the water well decommissioning process by identifying which technology was used to create the well and whether the well was tapping into a confined or unconfined source. This information will determine which method of decommissioning will be used.
4 Mobile Drilling Rigs with full support crew and backup vehicles

Backup vehicles and equipment including; prime mover, drop decks, excavator, bull dozer.

Support trucks & equipment including; 4500ltr water truck, generator, drill rods, augers.

Fully licensed for drilling in New South Wales and Queensland.

Over 40 years experience drilling water wells in NSW & QLD.

Complete Occupational Health and Safety procedures in place.

A farm family owned and operated business.
The best equipment to get the job done!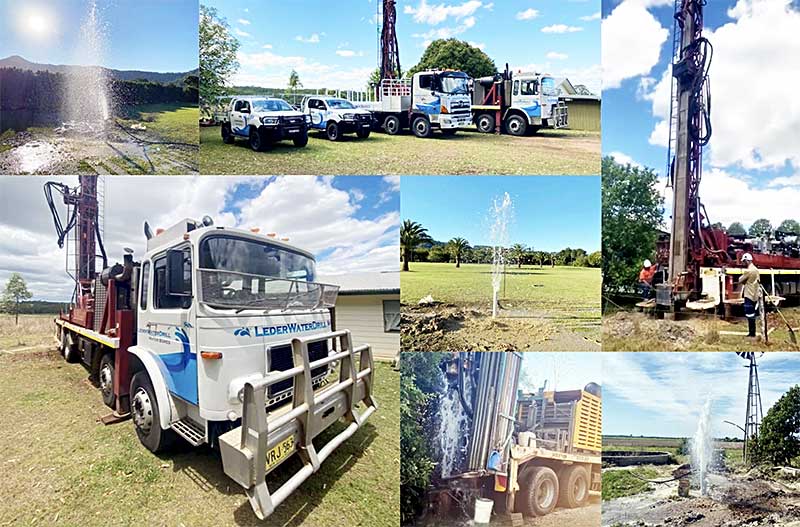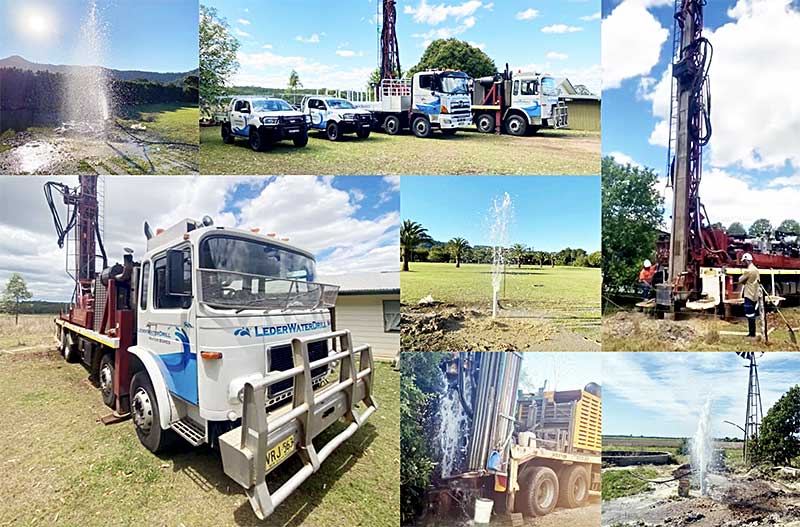 LederWaterDrill has all of the equipment, experience and training needed to provide water well drilling services on budget and on time to our valued customers within our service area.
The reach of our bore water well services: North Coast NSW, New England, Northwest NSW,  South East QLD, Darling Downs,  South West OLD and Wide Bay Burnett QLD.
We primarily provide water well drilling services to farmers and land owners to satisfy their domestic, stock and cropping water needs, we also have the capability to service, maintain or decommission existing water bores. We can facilitate identifying the best locations to drill through our proven water diviners as well as ensuring that your water wells are 100% compliant in terms of permits and safety standards.
Water Bore Drilling Done Right!
Water bore drilling is always done right by the team at LederWaterDrill. Take a moment to watch our promotional video to see some of our team in action.
Using the best equipment, training and know how, LederWaterDrill can efficiently place functioning water bores on your property. We can also assist with identifying the best place to drill as well as all the necessary paperwork to ensure that your water bores are 100% compliant.
Or, if it's now after hours use this form to request a callback. We'll be in touch promptly!
Affordable and Efficient
We're able to ensure efficient deployment of our water bore drilling teams and equipment to any location within our service area.
We achieve this by careful management of our drilling schedule and by allocating drilling missions along an economical pathway to your property.
This way, we can ensure the greatest economy possible for our customers, while meeting the demand for our water bore drilling services within reasonable time frames. The fact that we have four fully equipped and supported mobile drilling rigs and teams enhances our ability to complete water bore drilling projects on time and on budget – every single time!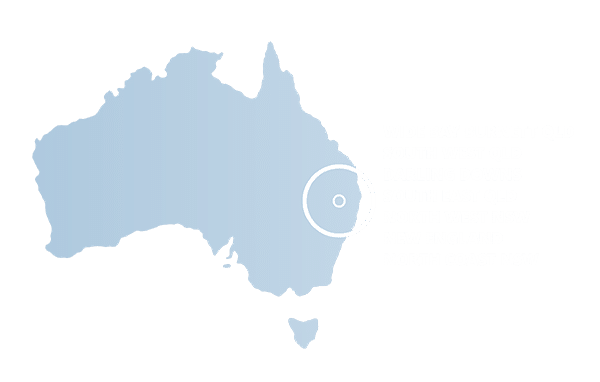 LederWaterDrill SERVICE AREA
Proudly Serving: North Coast NSW, New England, North West NSW, South East QLD, Darling Downs, South West QLD and Wide Bay Burnett QLD.
Our Bore Water Drill service area includes but is not limited to the townships of:
Alstonville, Bonalbo, Boonah, Burringbar, Byron Bay, Casino, Coraki, Corndale, Drake, Federal, Glenreagh, Grafton, Jackadgery, Killarney, Kingscliff, Kyogle, Lismore, Mainarm, Morgan Park, Mullumbimby, Murwillumbah, Nimbin, Nymboida, Springbrook, Stannum, Stanthorpe, Tabulum, Tenterfield, The Channon, Toonimbar, Tyalgum, Whian Whian, Wollongbar, Woodenbong.