Garden Bore water is a great way to drought proof your home garden. LederWaterDrill not only provides water well installations for farm and stock use, but also for civic and domestic usage.
Installing a water bore on your home property either for drinking water or just to keep your garden green and flourishing can also be a great way to conserve town water and save on your council water bills. The process of acquiring a well for garden bore water isn't that complicated given that after initial checks it is likely that you can access ground water at your location.
LederWaterDrill can assist with every aspect of acquiring a water bore for your home property, from permit applications, identifying the best place to drill, installing the bore and providing sufficient pumping methods for you to access your bore water on a daily basis.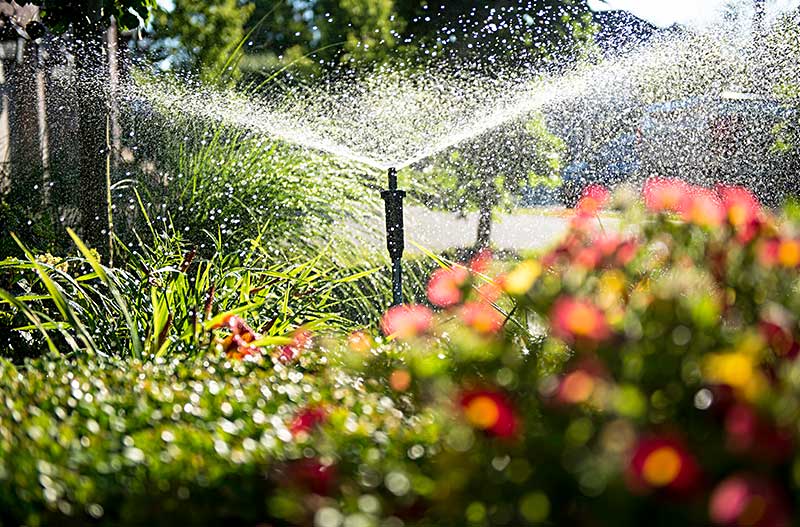 The best equipment to get the job done!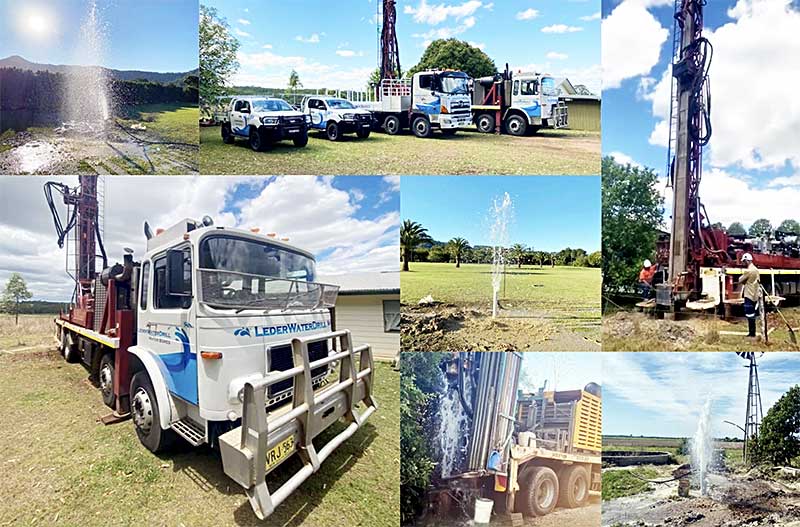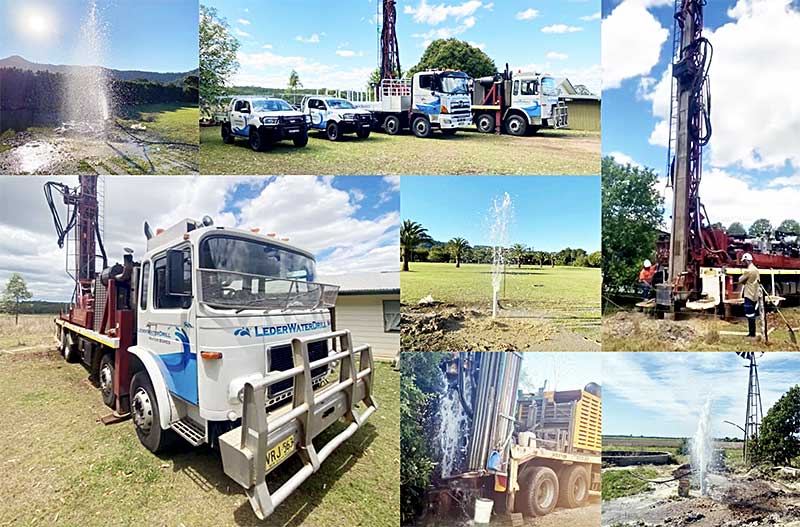 LederWaterDrill now has all of the equipment, experience and training needed to provide water well drilling services on budget and on time to our valued customers within our service area.
The reach of our bore water well services: North Coast NSW, New England, Northwest NSW,  South East QLD, Darling Downs,  South West OLD and Wide Bay Burnett QLD.
We primarily provide water well drilling services to farmers and land owners to satisfy their domestic, stock and cropping water needs, we also have the capability to service, maintain or decommission existing water bores. We can facilitate identifying the best locations to drill through our proven water diviners as well as ensuring that your water wells are 100% compliant in terms of permits and safety standards.
Water Bore Drilling Done Right!
Water bore drilling is always done right by the team at LederWaterDrill. Take a moment to watch our promotional video to see some of our team in action.
Using the best equipment, training and know how, LederWaterDrill can efficiently place functioning water bores on your property. We can also assist with identifying the best place to drill as well as all the necessary paperwork to ensure that your water bores are 100% compliant.
Or, if it's now after hours use this form to request a callback. We'll be in touch promptly!
Affordable and Efficient
We're able to ensure efficient deployment of our water bore drilling teams and equipment to any location within our service area.
We achieve this by careful management of our drilling schedule and by allocating drilling missions along an economical pathway to your property.
This way, we can ensure the greatest economy possible for our customers, while meeting the demand for our water bore drilling services within reasonable time frames. The fact that we have four fully equipped and supported mobile drilling rigs and teams enhances our ability to complete water bore drilling projects on time and on budget – every single time!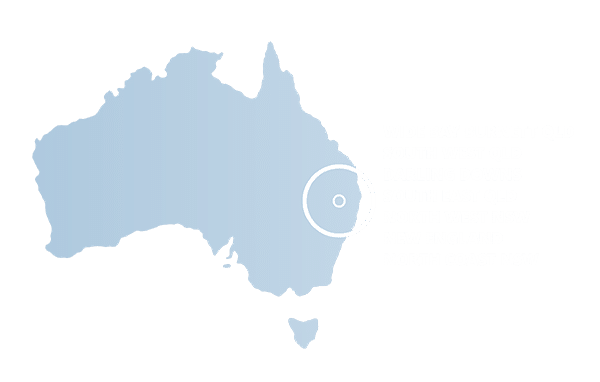 LederWaterDrill SERVICE AREA
Proudly Serving: North Coast NSW, New England, North West NSW, South East QLD, Darling Downs, South West QLD and Wide Bay Burnett QLD.
Our Bore Water Drill service area includes but is not limited to the townships of:
Alstonville, Bonalbo, Boonah, Burringbar, Byron Bay, Casino, Coraki, Corndale, Drake, Federal, Glenreagh, Grafton, Jackadgery, Killarney, Kingscliff, Kyogle, Lismore, Mainarm, Morgan Park, Mullumbimby, Murwillumbah, Nimbin, Nymboida, Springbrook, Stannum, Stanthorpe, Tabulum, Tenterfield, The Channon, Toonimbar, Tyalgum, Whian Whian, Wollongbar, Woodenbong.